Insurgency, Kurt Schuett's debut urban suspense horror novel, will debut Summer of 2014 in print and all e-book formats by Bad Day Books, an imprint of Assent Publishing.
---
"Calamity James," a Southern Gothic paranormal short story published in The Belle Reve Literary Journal, has been nominated for the prestigious Pushcart Prize. Copy/paste the link below into your browser for the E-zine version.

https://docs.google.com/a/leyden212.org/file/d/0B8DLgDvh0GbGb3NtbzZpVWpWeDQ/edit

---
"Tall Boy," a short work of contemporary horror. Copy/paste the link below into your browser for the E-zine version.

http://www.sirenscallpublications.com/pdfs/SirensCallEZine_December2013.pdf



---
"Dibs" in the July 9th, 2014 Edition

http://burialday.com/short-fiction/dibs

---
"A Response To Charles Bukowski: Yes I'm Drinking Today" and "The Bohemian Waitress" in the 69th Edition of The Burningword Literary Journal.


http://burningword.com/2014/01/kurt-c-schuett





---
"The Last Supper Redux" in Sanitarium's 19th Edition.

http://www.amazon.com/Sanitarium-Horror-Fiction-Verse-Magazine-ebook/dp/B00J5G501E/ref=sr_1_7?s=digital-text&ie=UTF8&qid=1411566480&sr=1-7&keywords=sanitarium+magazine
---
"The First Time" published in The American Goat.
---
"Tree House Blues" published in Harmony Literary Magazine.
---
Powered by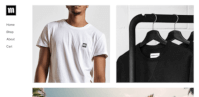 Create your own unique website with customizable templates.